Pierre Faure
Guest photographer for the Photographic Nights of Selma 2020
Pierre Faure was born in 1972 and lives in France where he studied Economics.
From 2012 to 2014 he worked on the issues of extreme poverty and exclusion. He spent an entire year on life in a slum (« Tziganes », 2012), then two years covering an emergency shelter and a homeless shelter (« Les Gisants », 2013, « Le Bateau », 2014).
Since 2015 he travels all over France documenting rising poverty in the country.
Roger Pic prize, 2016.
Camille Lepage prize, 2017.
I shot it prize, 2017.
Fidal for documentary photography prize, 2018. Albert Kahn prize, 2018.
Double Dôme prize, 2018.
Eugene Smith Fund grant Finalist, 2019
Represented by Galerie VOZ'image.
www.pierre-faure.com
https://www.facebook.com/pierre.hanslucas
Member of Studio Hans Lucas.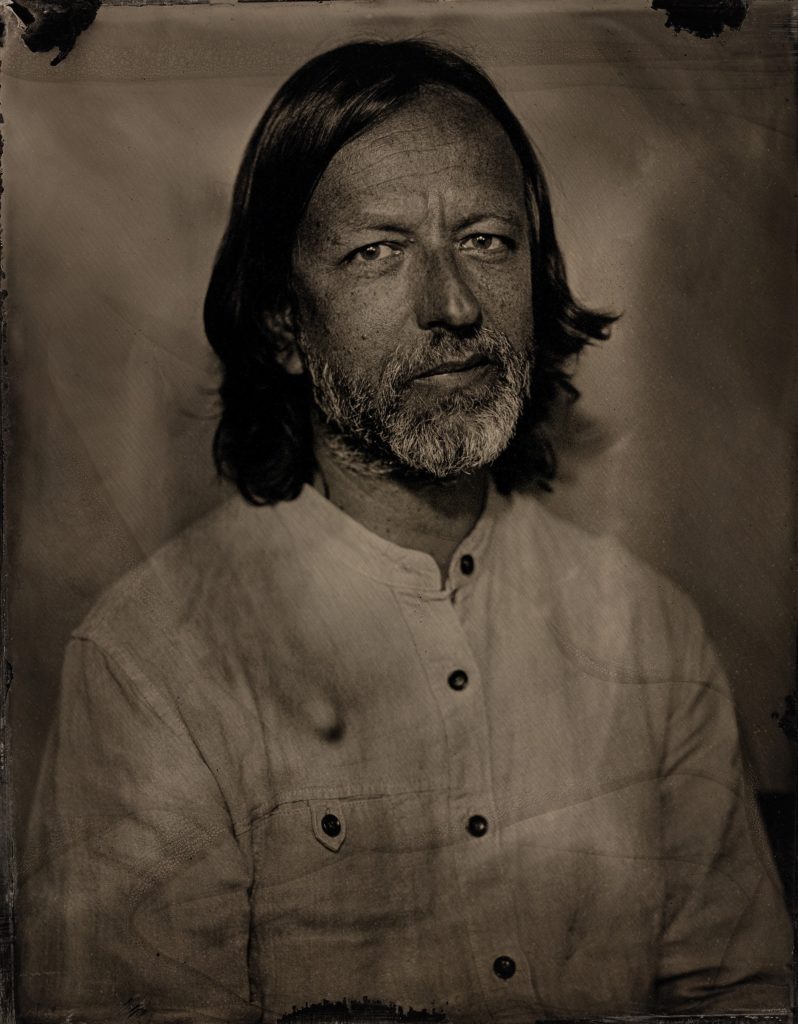 Exhibitions, Awards
– Exhibition "Les jours couchés", Galerie Carré d'Art, Rennes, March-September 2020
– Exhibition "Peripheral France", Chateau Coquelle, Dunkirk, February-May 2020
– Exhibition "Peripheral France", BNF (National Library of France) Paris, December 2018-March 2019 – Exhibition "Peripheral France", Nantes Photographic Festival, 2018
– Exhibition "Peripheral France", Barrobjectif Festival 2018
– Exhibition "Peripheral France", Vendôme Photographic Festival, 2018
– Residency in Essaouira, the Nuits photographiques d'Essaouira festival, October 2017
– Winner of the AEDH Prize, 2017
– Nominated for the Académie des Beaux Arts Prize, 2017
– Camille Lepage Prize, 2017
– Pierrevert festival, July 2017
– Exhibition Fait & Cause Gallery, Finalist Sophot competition, May-June, 2017
– Exhibition «Les Gisants», What's up photodoc, Paris, April 2017
– Group exhibition, Espace Beaurepaire, 21st-26th February 2017
– Compiègne Museum, October 2016 – January 2017
– Group exhibition, Fait & Cause Gallery, Paris Nov-Dec 2016
– Nuits noires photographies, Talence, September 2016
– Roger Pic Prize, «Les Gisants», La Scam exhibition, June-October 2016
– «Les Gisants» exhibition December 2015 – January 2016, BnF
– «Les Gisants», exhibition, Espace Jemmapes, Paris, January 2016
– Group exhibition, Les rencontres photographiques du 10e, Paris, Oct-Nov 2015
– «Les Gisants», solo exhibition at Chapelle de Montfuron, Les Nuits Photographiques de Pierrevert, July-August 2015
– Screening «Les Gisants», Hamburg Triennial of Photography, June 2015
– « Tziganes », La Jetée Gallery, Marseille, February 2015
– « Les Gisants », Paris Photo, La Gaîté Lyrique, November 2014
– Group exhibition, Muséum national d'Histoire naturelle, Paris, October 2014
– Finalist Bourse du talent, Portraits, 2014
– Screening « Roms «, Les Nuits Photographiques de Pierrevert , July 2014
– Screening «Arbres», Présences photographiques, Montélimard, June 2014
– Screening «Tziganes, Amnesty international Conferences, Versailles, June 2014
– Fait & Cause Gallery, Paris, finalist Sophot competition, June-July 2014
– Hans Lucas group exhibition, Espace Beaurepaire, Paris, April 2014
– Solo exhibition, Musée des Beaux Arts de Mulhouse, «Roms», Mulhouse, Nov 2013 – Jan 2014 – Group exhibition, Winners Nikon Photo Contest 2012-2013, Tokyo, 28th Aug – 10th Sept 2013,
Osaka, from 3rd – 16th October 2013
– Atelier du Midi Gallery, group exhibition, Arles, July – September 2013
– Fait & Cause Gallery, finalist Sophot competition, May-July 2013
– Screening « Arbres » and «Passants», Les Nuits Photographiques de Pierrevert , Découverte Prize and Prix du Public, July 2013
– Coup de Coeur du Jury, SFR Jeunes Talent Prize, 2012
– Group exhibition, Centre Culturel Valery Larbaud, Jury Prize, Vichy, June-July 2012
– Solo exhibition, Fontaine Obscure Gallery, Aix-en-Provence, March 2012
– Screening «Rhyzomes», Voies-off festival, Arles, July 2011
– Document-terre, group exhibition, Maison de la Culture d'Amiens, June-Oct 2011
– MAP festival, Toulouse, May 2011
– Photo Off Basia Embiricos Gallery, Paris, November 2010