Laurent Elie Badessi: Guest photographer 2023
Laurent Elie Badessi, a Franco-American fine art photographer from a three-generation photography lineage, explored the photography medium from a young age. After studying language and communication sciences, he focused on the psychological dynamics between photographer and subject. His M.A. thesis, based on photographing isolated African tribes, some of whom had limited exposure, if any, to photography, garnered prestigious awards. Badessi's work often revolves around symbolism, mythology and history, addressing profound social and cultural issues. He has received prestigious grants including one from the French Department of Cultural Affairs for his exhibition "Skin". His photographs are part of both private and public collections. Notably, a photograph from his last series "Age of Innocence" was exhibited at the National Portrait Gallery in London. Badessi's work has been showcased globally. He currently resides in New York.
SELECTED COLLECTIONS: Whitney Museum New York – The Gilman & Gonzalez-Falla Collection – Sir Elton John Collection – The Buhl Collection – Danforth Museum of Art, MA. – Museum of Contemporary Art Jacksonville, FL. – Bibliothèque Nationale de France Paris, France – Musée de l'Elysée, Lausanne, Switzerland – Les Arts Décoratifs / Musée de la Publicité Paris, France – Gallifet Art Center, Aix-en-Provence, France – Barry Diller – Dr. Daniel Baker – Dr. Pier-Luigi Gibelli – Jérôme Prochiantz – Jorge Perez – Karl Lagerfeld – Pierre Cardin – The Related Group – Bloomingdale's – Saks Fifth Avenue – Royal Caribbean.
Instagram: @laurent_elie_badessi
Web: www.badessi.com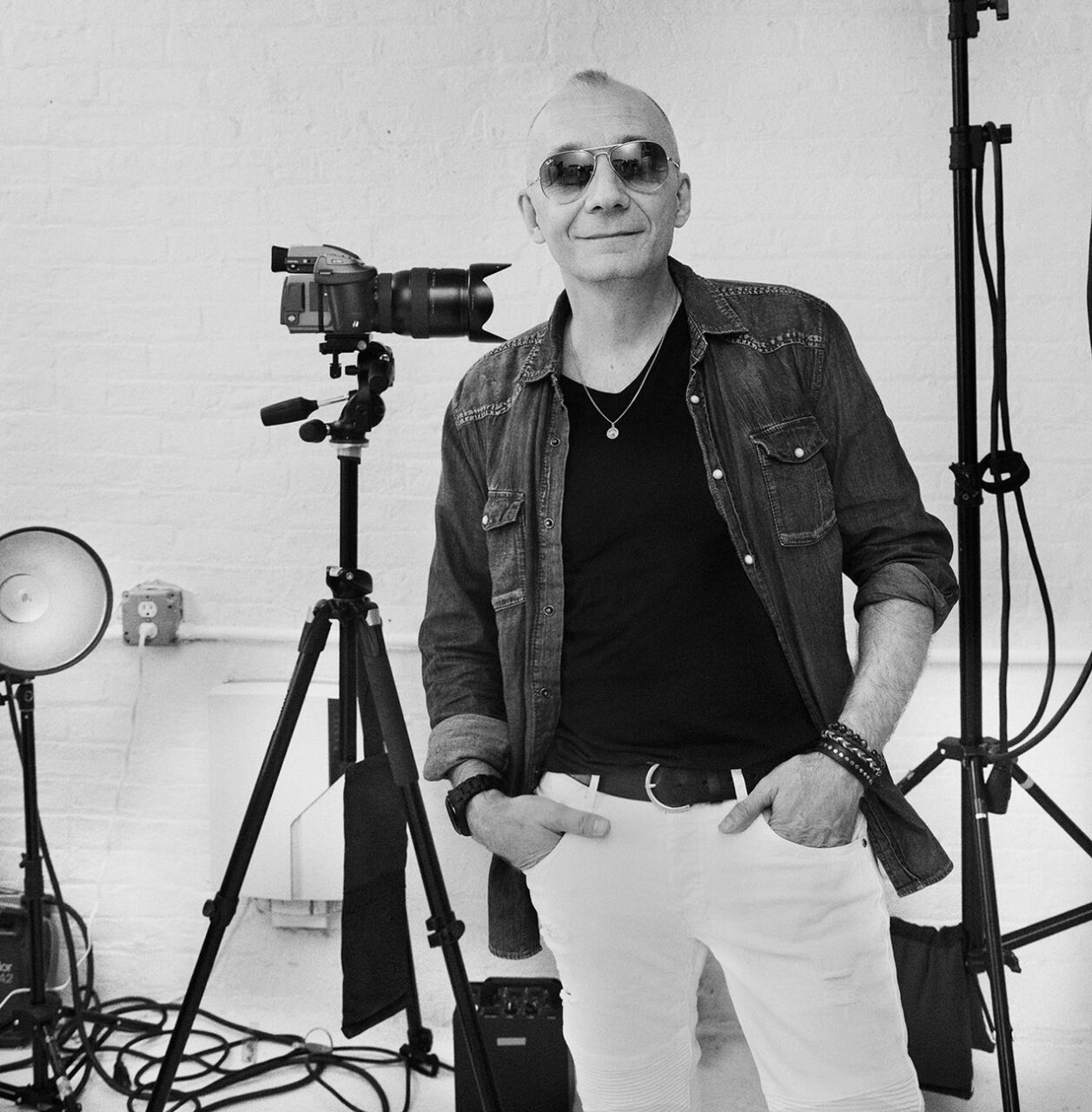 ETHNIK_(1987-1988)_LAURENT ELIE BADESSI
In 1987 and 1988, Laurent Elie Badessi embarked on a journey to Niger, Africa, with the aim of capturing the essence of indigenous tribes for his Master's Degree thesis project, titled "Ethnological Fashion Photography."
His primary goal was to study the influence of photography on individuals from diverse backgrounds, some of whom had limited exposure, if any, to this medium. The psychological interplay between the photographer and the subjects during the photo sessions was a central area of focus in his research.
Additionally, he explored the significance of clothing within a country that boasted a rich tapestry of ethnicities.
These photographs serve as a testament to the profound and transformative power of the medium.
They illuminate a cross-cultural fluidity, where the distinction of different cultures fades away.