Louis-Laurent Dupont: Guest photographer 2023
I've always wanted and loved to understand what drives our societies and our social relationships. This curiosity has been nourished by extensive travel, historical, philosophical and sociological reading, and has been embodied in a thesis in anthropology and a profession as an urban planner, focusing on urban practices and the notion of territory. It goes hand in hand with a genuine need and pleasure in telling stories and using the codes and visual springs of drama. These two passions have led me to question and play with representations, those images, scenes and narratives that are so many social constructions.
I began photographing and filming at an early age, but didn't take up photography seriously until a dozen years ago, when I took part in the "Vol de Nuit" workshops in Marseilles, where I produced my first series of scenes on couple relationships. At the same time, the "Portes Ouvertes Consolat" festival in Marseille commissioned me to produce a series of portraits of artists and their works. After five years, I joined the workshops of "Fermé le Lundi" (Marseilles) to deepen my knowledge of images and narrative. There, I produced and exhibited a series of "geometric scenes" designed to provoke visual questioning and the construction of narratives, followed by a second series of scenes combining the genres of comics and photo-novels. This research into narrative was pursued by confronting the destruction of the industrial heritage of a small town in Provence with a series of portraits of local players. My work on staged portraits and representations continued the following year, when I confronted the imaginary world of the French Foreign Legion with the reality experienced by its veterans.
My recent work on the musicians of the French Foreign Legion, commissioned by this institution, follows on from this.
Instagram : @louis_laurent_dupont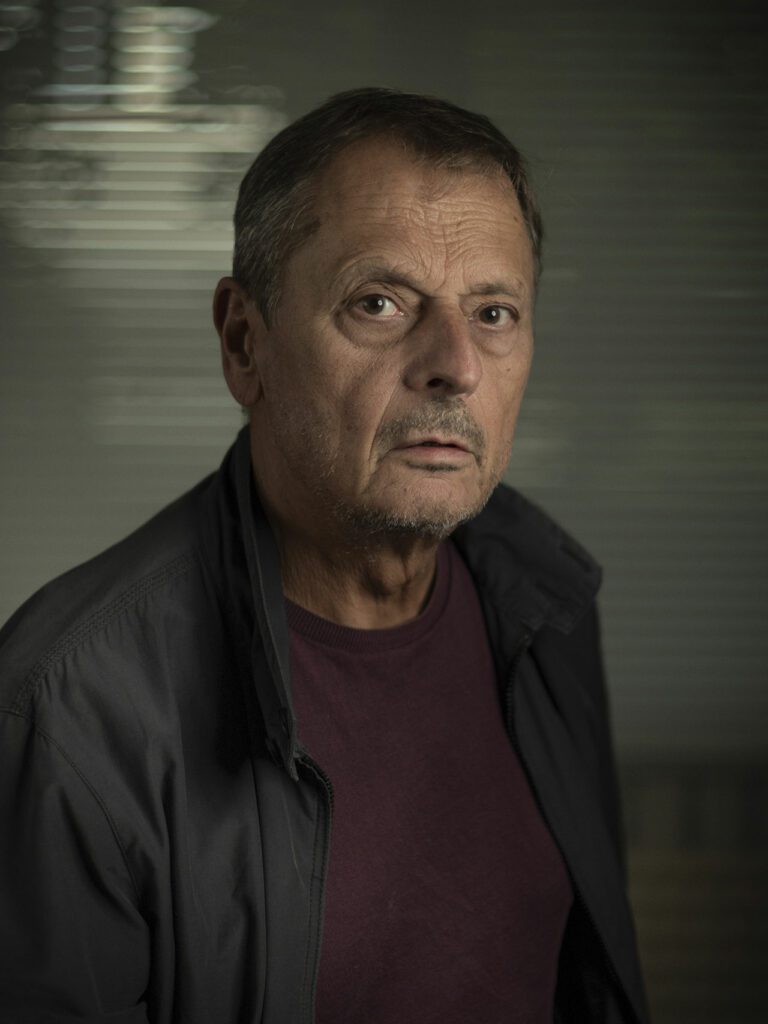 Portraits of French Foreign Legion musicians
The Musique de la Légion Etrangère is made up of some sixty military musicians. It enjoys a strong reputation thanks to its history, its specific instruments, the multiple origins of its musicians (currently 17 nationalities) and the quality of its interpretations. It is a major component of the Légion Étrangère's heritage.
As in any orchestra or army corps, the personalities and contributions are part of a rigorous organization, where each musician must play his or her own part, under the guidance of the conductor, and combine discipline and sensitivity. Through the production of some forty individual portraits, the project's initial aim was to reveal the diversity of the musicians' personalities and their work on the various instruments.
The project also sought to enrich representations of military bands, venturing beyond the values that usually permeate military imagery (power, discipline, dignity, etc.). While the portraits aim to show the concentration and hard work of the musicians, they also wish to elicit other, more human references and values in the viewer (sensitivity, pleasure, humor, etc.). This attempt to open up representations should enable us to take greater account of the relationship between the army and the rest of society in modern times (social and national integration, popular support, recruitment, communication and propaganda, etc.).
This exploration was organized around the different conditions in which musicians perform (concert, parade, rehearsal, etc.), each associated with a particular outfit, environment, lighting and framing. The "figures of Music" were deliberately posed to emphasize the desire for representation, rather than realism, and to give them an iconic aspect, encouraging interpretation and imagination.