Photographic Nights of Selma Festival 
The Photographic Nights of Selma festival highlights photography as an art form and joins people from across the globe to share time together in a place with a rich history. Through the power of art, this festival is building bonds of friendship as it crosses a multitude of boundaries, and allows people to come together and better understand each other. The world is invited to enjoy this new, beautiful bridge, in Selma, Alabama.
Jerry Siegel – Guest of honor – 2020 Edition
Born is Selma, AL, Jerry Siegel is a photographer living in Atlanta, GA, and working throughout the Southeast. Siegel focuses his work in traditions of portrait and documentary photography.
His most recent body of work, Reveal, is an intimate look behind the scenes into the illusion created by Drag artists.
J.Kevin Swain – President of the Jury – 2020 Edition
We are proud to introduce you our President of the jury for the 1st edition of Photographic Night Of Selma : J. KEVIN SWAIN
J. Kevin Swain is an Emmy® and Grammy® nominated American television and film executive with over 30 years of creative and production leadership and experience. Swain is a leading multi-camera director/producer of major live events.
Discover the 1st edition !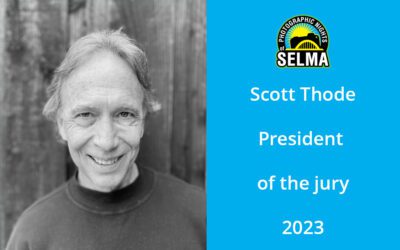 Scott Thode : our jury chairman 2023 edition Scott Thode is an independent curator, editor, teacher and photographer. He previously was the Residency Program Director and curator at NYCSALT. He has cocurated numerous exhibitions with Kathy Ryan, including Look3...
read more