Photographic Nights of Selma Festival – November 18 – 20, 2022 – 3rd Edition
Message from the Festival President: Stéphane Kossmann
On behalf of the entire team, Joanne and I are very proud to announce the third edition of Photographic Nights of Selma, which we believe will become an international cultural event not to be missed! As with the sister festivals in Pierrevert, France and Essaouira, Morocco, it is always a joy to witness the inspiration given to the team as new talents are discovered and as people come together in harmony, with photography as the great connector.
Message from the Festival Vice President: Joanne Bland
When my friend Stephane approached me the with idea of starting a photography festival in Selma, I knew instantly it was an event that could help to bring our community together.  This event will allow people who love Selma to come together and work toward its success regardless of race or religion.  It will also allow us to showcase our hometown and show others what we have to offer.  I am excited to be a part of this venture.
John Simmons,ASC – Guest of Honor for 2022 Edition
Born and raised in Chicago, John Simmons came of age at the height of the politically charged, artistically fluent 1960s. His talent as a photographer was identified and nurtured by Robert "Bobby"…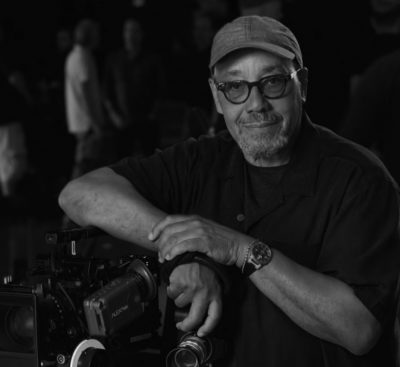 Schedule of 3rd edition 
(All events below will be held at ArtsRevive: 3 Church Street). Web : artsrevive.com
Friday november 18th 2022
8 > 12 AM – Registration at the Coffee Shoppe (308 Broad St, Selma)
10:30 AM – Journeys for the Soul Presentation by Joanne Bland
12 > 1:30 PM – Lunch
2 > 3 PM – Conference by Warren Simons «Imaginary Vision: Concrete Landscapes.»
3 > 4 PM – Conference and book signing by Roch Domerego
4 > 5 PM – Conference and book signing by Anne Berry
7 PM – Photographic Nights of Selma Screening
8:30 PM – Post Screening Reception
Saturday november 19th 2022
10 > 11 AM – Round table with all photographers
11 > 12 AM – Conference by John Simmons,ASC – Guest of Honor
2 > 3:30 PM – Conference by Laurent Elie Badessi «The Age of Innocence»
3:30 > 5 PM – Conference and book signing by Dale Niles
7 PM – Photographic Nights of Selma Screening
8:30 PM – Post Screening Reception